Staff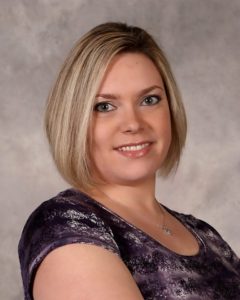 Optician
Certified Paraoptometric (CPO)
Sara Thompson has been an optician at Madras Vision Source since 2008.  She has a particular interest in learning about new lens technologies and how that can apply to our patients.  Her favorite thing about working at Madras Vision Source is the people.  Both the staff and patients are like family to her and she finds it very rewarding to help people see the world more clearly. When not at work, Sara enjoys her family, horses, and chasing her daughter around from dance class and school.
---
---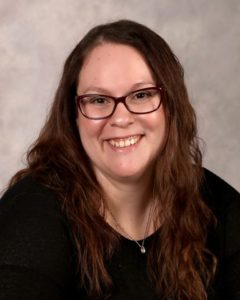 Billing Specialist
Registered Health Information Technician (RHIT)
Certified  Coding Associate (CCA)
Reema Bradburry joined Madras Vision Source in 2015 as a billing specialist after finishing her Health Information Technology Degree at COCC.  Reema is originally from Portland and moved here over ten years ago with her husband Kacey.  They have a young daughter Gracie and they enjoy camping as a family.  Reema also enjoys photography, scrapbooking and playing in her garden.  Reema enjoys working at Madras Vision Source because she gets to meet new people every day and she likes that every day is different.
---
Technician
Certified Paraoptometric (CPO)
Sara Ramirez is an optometric technician at Madras Vision Source. She enjoys interacting with the
community, helping them with their vision needs and seeing patient's reactions when putting on new glasses.
Sara, originally from Guadalajara, Mexico, has lived in Central Oregon for 20 years. In her free time she
enjoys painting, salsa dancing, and spending time with her young son.
---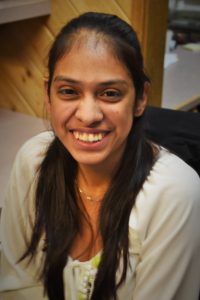 Technician
Ruth joined our team in 2017 to be our receptionist and the smiling face everyone greets when they enter our office.  Ruth grew up in California but has lived in Madras most of her life.  Ruth enjoys working at Madras Vision Source because she enjoys the friendly patients and the teamwork environment with her awesome co-workers.  She enjoys taking on challenging tasks in the workplace.  Outside of work, Ruth enjoys hiking in the great outdoors along with watching movies and eating delicious food.
---
Optician/Technician
Although Marina has education in the dental field, she saw the light and switched to the magical world of eye care.  Marina joined our office to be trained as an optician in 2017.   Marina enjoys working with all different kinds of people and helping them to find the "perfect frame" to match their style and personality.  Born in Madras, Marina enjoys going to the gym and spending time with her husband and two darling kids.